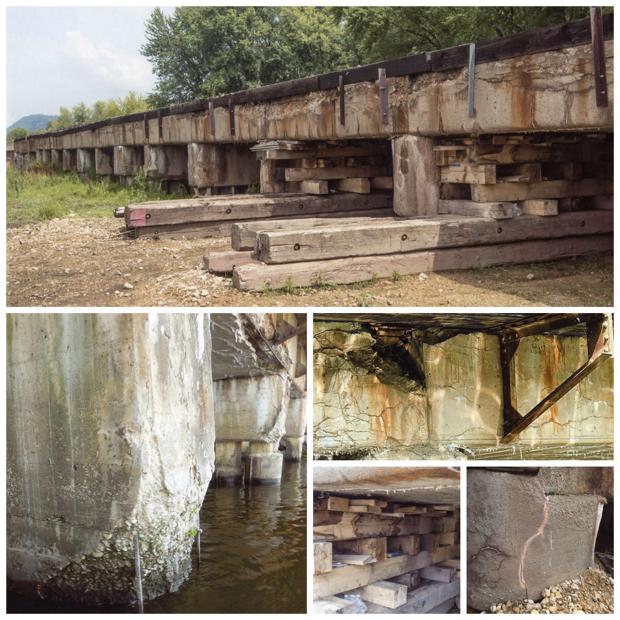 Images:  Railroad bridges along the Mississippi River
http://lacrossetribune.com/news/local/railroad-bridge-conditions-hidden-from-public-view/article_23e95758-fbbd-58ae-af31-619a3d4b4518.html
An important story on rail bridges was published on December 14th in the LaCross [WI] Tribune.  Byline:  Chris Hubbuch.   We understand this story was instigated by Guy Wolf, Alan Stankevitz, Irv Balto, and other leaders of Citizens Acting for Rail Safety (CARS).   CARS gave extensive briefings to Wisconsin Senator Tammy Baldwin and other public officials, and provided much of the information and many of the images used in the story.
The essence of the story is that US railroad bridges are rarely carefully inspected, inspection results are kept secret, and many of the bridges are old and in poor condition (see pics!).
"Key Findings"
There is little government oversight of rail bridges carrying millions of gallons of volatile crude oil each day in population centers and sensitive environmental areas; 
There is no inventory of the more than 76,000 U.S. rail bridges Neither the public nor local government officials have access to bridge condition reports; 
Records show the federal agency with oversight of rail safety has performed no regular checks of bridges on more than 1,800 miles of BNSF track in Minnesota and Wisconsin nor any of the Canadian Pacific bridges in Minnesota; 
Despite FRA claims that it conducts detailed and thorough spot checks, the agency has only six inspectors, most of whom are not engineers, and records show only a handful of bridges in Wisconsin and Minnesota have been inspected.
This rings very true to me because I have noticed (on the East Coast, but I expect it's the same in the Midwest) that Railroad bridges in visible locations, with road traffic under them, etc, tend to be minimally painted and maintained.  But go look at bridges out in the woods where few people see them, where you have to go wading or canoeing to see what's underneath, and the story is different, conditions worse.
By all means read the whole story.